Deprecated
: Optional parameter $template declared before required parameter $paths is implicitly treated as a required parameter in
/home/marsal21/wechoosefun.com/application/site/libraries/Site_formatter.php
on line
368
Deprecated
: Optional parameter $post declared before required parameter $paths is implicitly treated as a required parameter in
/home/marsal21/wechoosefun.com/application/site/libraries/Site_formatter.php
on line
368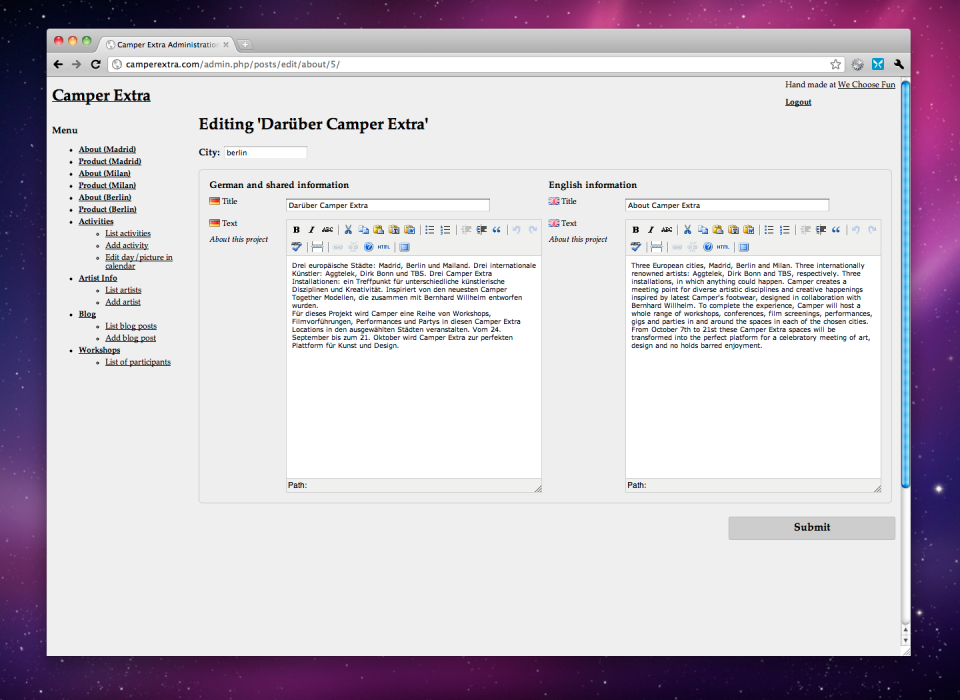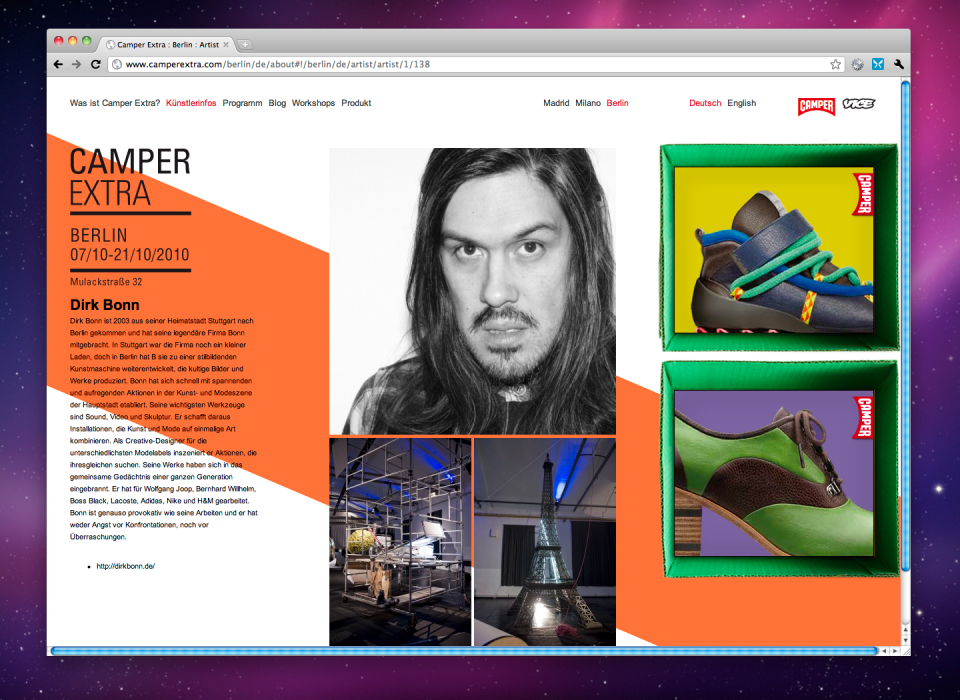 Camper Extra is a project developed by Vice Magazine for Camper which took place in 3 European cities (Madrid, Berlin and Milano), which comprised activities related to art and creativity.
We developed a multilanguage and multicity website which showed contents related to the city of the user in his language.
We developed a custom CMS system to administrate all the contents in the blogs, calendars, workshops of the website.
20/09/2010