Deprecated
: Optional parameter $template declared before required parameter $paths is implicitly treated as a required parameter in
/home/marsal21/wechoosefun.com/application/site/libraries/Site_formatter.php
on line
368
Deprecated
: Optional parameter $post declared before required parameter $paths is implicitly treated as a required parameter in
/home/marsal21/wechoosefun.com/application/site/libraries/Site_formatter.php
on line
368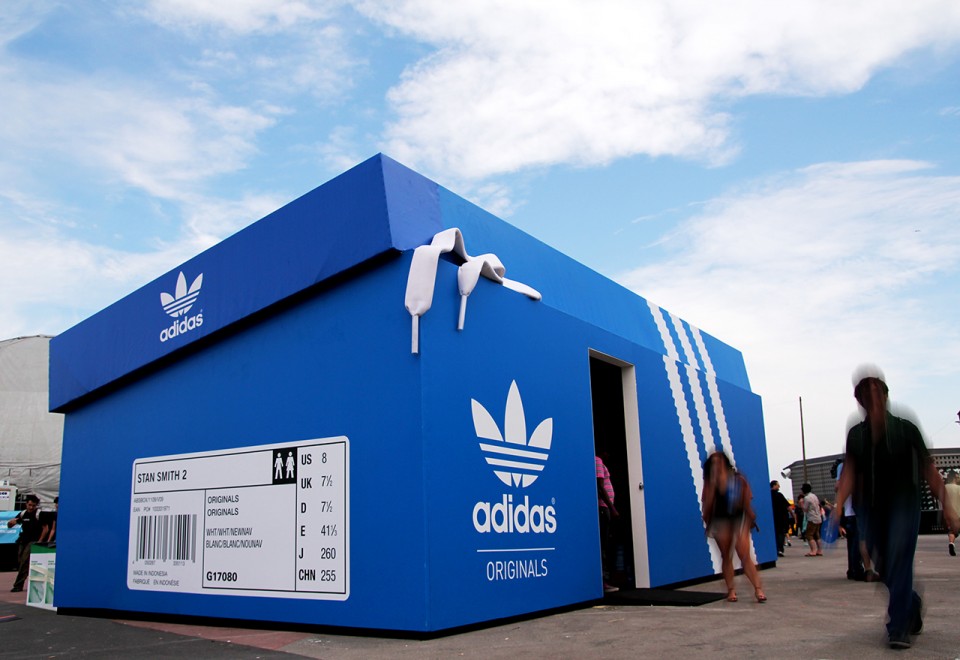 Vice Magazine commissioned us the creation of this interactive installation for Adidas Originals to be set up in two festivals in Spain: Primavera Sound 2011 in Barcelona and SOS 4.8 in Murcia.
In a custom set we put 16 cameras oriented to the same point that shoot at the same time after a countdown. Those pictures are put secuentially together to create a mini movie where visitors could see themselves floating in the air. Optionally, the background is removed to add a promotional image of the brand.
After this process, the visitor goes to the computer at the exposition area where he can share this movie in Facebook o send it by e-mail.
This process takes less than 30 seconds and is fully automatic. Four computers where needed to perform all tasks, coordinated to the millisecond to capture the same moment and process the resulting information to make it available to the visitors of the stand.
Barcelona, 26/05/2011